The Best Ice Cream In The World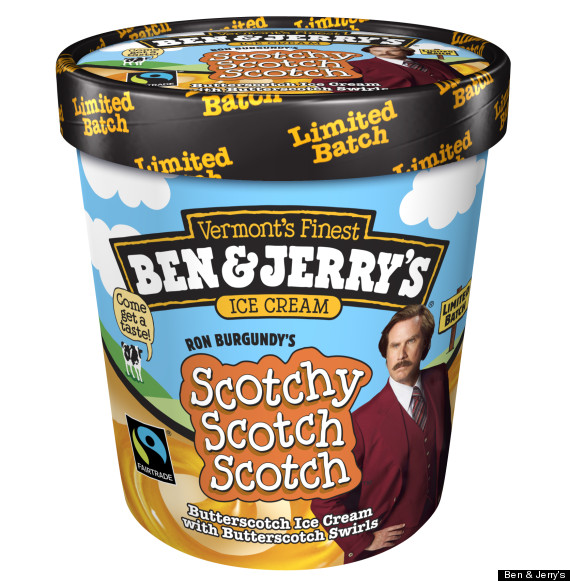 Calling all Anchorman and fine scotch whisky aficionados: Ben and Jerry's, geniuses of ice cream, have released a new flavor: "Scotchy Scotch Scotch"! I don't know about you, but I'm thrilled to hear every single person I know say the name thousands of times over the next few months.
I'm so excited, you guys.
[photo credit: Huffington Post]
Rad-Femme Lawyer
Rad-Femme Lawyer is a practicing litigator living in Chicago, and a contributor of legal information and opinions to
#TWiBNation
, Her professional concentrations are commercial and securities litigation, and she also does pro bono work in special education access and employment discrimination.
Latest posts by Rad-Femme Lawyer (see all)
Filed Under: ice cream, random acts of awesome, scotch